SDRC Latest
Read all SDRC guest blogs and latest news below. 
If you would like to write a guest blog for the SDRC, please get in touch. We are particularly keen to feature Early Career Researchers in our blogs, but anyone is welcome to contribute!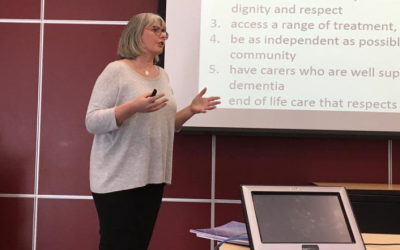 In this blog, we hear about how a chance encounter at an SDRC Conference led to developments in dementia knowledge and education research. Read on to find out more... Harnessing the power of the SDRC: strengthening dementia education research through collaboration As...
read more
How can I be a part of the SDRC?
The SDRC is the biggest network of dementia and brain health research in Scotland. We all work together to celebrate and grow the research community.
Membership is free and open to all.