Meet the SDRC Executive Committee
Our SDRC Executive Committee advise the SDRC's strategy. They also take an active role in the day-to-day work of the organisation. Each member of the Executive Committee are researchers and contain representation from different career stages, institutions and research discipline. All SDRC Themes are represented to include researchers that are working to prevent, delay or find treatments for the diseases that cause dementia and also researchers that can help those living with these conditions today.
Additionally, Executive Committee members represent the SDRC externally, and each member champions dementia and brain health research more widely at policy level, with funders and across institutions. They also look for opportunities to collaborate with other researchers from different disciplines and themes of dementia research in Scotland.
Find our more about each SDRC Executive Committee members below.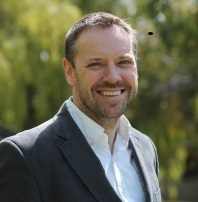 Professor Craig Ritchie (Chair)
Craig is the Professor of Psychiatry of Ageing at the University of Edinburgh, Director of Edinburgh Centre for Dementia Prevention and Director of Brain Health Scotland.  He was elected Chair of SDRC in 2018 and has driven forward on his commitment to promote and grow that consortium to assist Scotland and Scottish Based Researchers from all over the world to achieve its objectives and theirs.
His primary research interest is the maintenance of brain health in mid-life to mitigate the risks of initiation and progression of degenerative brain disease that may lead to dementia. He is Chief Investigator on the PREVENT Dementia and European Prevention of Alzheimer's Dementia Research Programmes.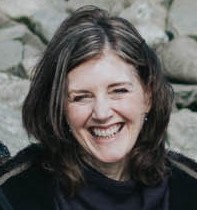 Professor Alison D Murray
Alison is the Roland Sutton Professor of Radiology at the University of Aberdeen. She is Director of the Scottish Imaging Network: A Platform for Scientific Excellence (SINAPSE) a brain imaging pooling initiative, an executive member of the Scottish Dementia Research Consortium and past-president of the Scottish Radiological Society.
She leads NHS molecular brain imaging in people with neurodegenerative diseases and dementia. She has a track record of brain magnetic resonance imaging research in the Aberdeen Birth Cohorts on factors that increase risk of cognitive impairment and conversely, what provides resilience to decline. She is passionate about the influence of early-life socioeconomic circumstance on late-life brain health.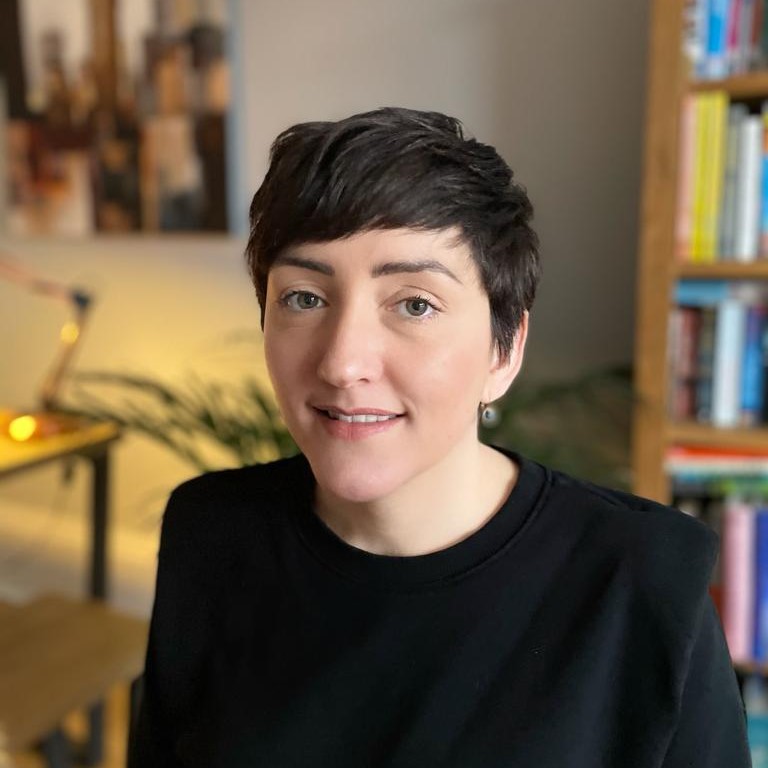 Dr Sophie Bradley
Sophie is an Associate Director in Translational Neuroscience at Sosei Heptares and an Honorary Senior Research Fellow at the University of Glasgow. Her work is focussed on exploitation of cell membrane receptors, G protein-coupled receptors (GPCRs), as therapeutic targets in the central nervous system. Sophie supervises several students at the University of Glasgow whose research is aimed at exploring the role and therapeutic potential of targeting GPCRs in neuroinflammatory/neurodegenerative diseases. In 2021, Sophie was awarded the Alzheimer's Research UK David Hague Early Career Investigator of the year award for her work in this area.Sophie is the newly appointed senior lecturer based at the University of Glasgow. Sophie's group works within the Centre for Translational Pharmacology, and currently consists of 5 PhD students. Their research is focused on determining the impact of pharmacologically targeting members of the G protein-coupled receptor (GPCR) superfamily in neurodegenerative diseases. In 2021, Sophie was awarded the Alzheimer's Research UK David Hague Early Career Investigator of the year award for her work in this area.
.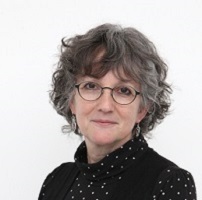 Professor Debbie Tolson
In 2013 Debbie was appointed as the Alzheimer Scotland Professor of Dementia and inaugural Director of the Alzheimer Scotland for Policy and Practice at the University of the West of Scotland. She is a registered nurse with an international reputation as a nurse leader and educator. Her professional standing is reflected in her Fellowship of the Royal College of Nursing, Honorary Fellowship of the Queens Nursing Institute Scotland and Principal Fellow Status with the UK Higher Education Academy.
She has been research active since completing her doctorate in 1995 at Glasgow Caledonian University. As a founding member of SDRC she has championed a focus on early career researchers, and is particularly proud to have supervised, led or been involved in practice based research studies that are developing caring interventions and challenging approaches to advanced dementia care in Scotland, Europe and beyond.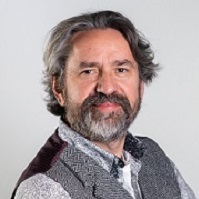 Professor Frank Gunn-Moore
I studied Biological Sciences at the University of Edinburgh, and then a PhD in Biochemistry at the University of Cambridge. After performing postdoctoral research at the Universities of Bristol and Edinburgh, I started my own group in St Andrews, where we study the development and survival of mammalian neurons. My approach to achieve this has been one of combining all three science disciplines, publishing in biological, chemical and physics-based journals.
We have made major discoveries in understanding the early stages of Alzheimer's disease, pioneering new models and identified potential therapeutic targets. In addition, we have developed novel optical technology that allows the manipulation and imaging of cells.
At St Andrews, I am the Head of the School of Biology. Externally, I am Deputy Director of the Scottish Universities Life Sciences Alliance and I have sat on many different funding agencies.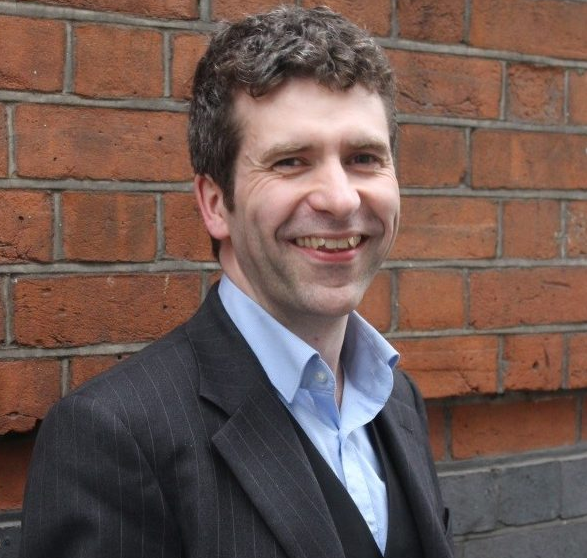 Dr Terry Quinn
Terry holds the post of Senior Clinical Lecturer and Honorary Consultant Stroke Physician in the Institute of Cardiovascular and Medical Sciences, University of Glasgow.
Terry has a broad research portfolio, his principal research interests are around trial methodology, cognitive assessment and vascular cognitive impairment. Terry has published extensively on stroke, cognition and test accuracy with publications in NEJM, JAMA, Lancet and BMJ. He is Principal Investigator for various studies; chairs monitoring and trial steering committees for multicentre dementia trials and holds the inaugural CSO/Stroke Association priority program grant to research cognitive outcomes following stroke. Terry is passionate about evidence based practice and raising standards in clinical research.
Terry combines his research portfolio with active teaching and clinical commitments.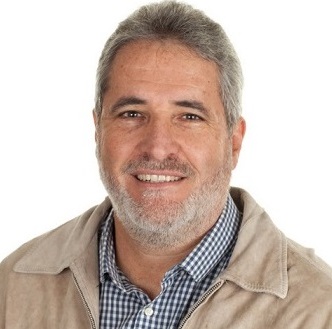 Dr Mario Parra Rodriguez
Mario graduated as a Medical Doctor in 1993 and as a Clinical Neurophysiologist in 1997. He worked at the Cuban Neuroscience Centre and at different University Hospitals in Cuba and in Colombia. During his clinical work Mario focused on neuropsychological and neurophysiological aspects of dementia syndromes and other neurological disorders. Mario taught neuroscience related subjects in the field of medicine and psychology. Mario's motivation for teaching and research led him to a major career change into academia. This started with a PhD in 2005 at the University of Edinburgh and continued with three Postdoctoral Fellowships and a position as a Clinical Studies Officer within the NHS Scotland. Mario was as an Assistant Professor in Psychology at Heriot-Watt University, Edinburgh from 2015 until 2018. He is currently a Lecturer in Psychology at the University of Strathclyde, Glasgow.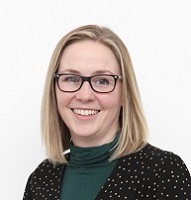 Dr Louise Ritchie
Louise is a Reader in Dementia Research in the Alzheimer Scotland Centre for Policy and Practice at the University of the West of Scotland.
She is a psychologist with a focus on applied psychosocial research that aims to improve the lives of people living with dementia, their families and people who care for them.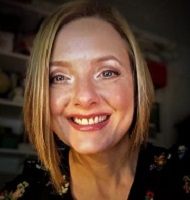 Dr Maggie Ellis
Dr Maggie Ellis is a Senior Lecturer in Psychology at the School of Psychology & Neuroscience, University of St Andrews where she develops teaching, training and consultancy in dementia care, based on her own research. Maggie has been working with and researching the lives and experiences of people with dementia, their family members and professional caregivers for eighteen years and is dedicated to improving the experience for all concerned. Her research portfolio includes the development of positive interventions to support people to live well with dementia and to maintain and create relationships.
Maggie's main research focus is on identifying and utilising the spared communication skills in people at very advanced stages of dementia. For example, with Professor Arlene Astell she developed Adaptive Interaction, a method of supporting meaningful communication between caregivers and people with very advanced dementia. This work has generated much interest in the fields of both dementia research and care.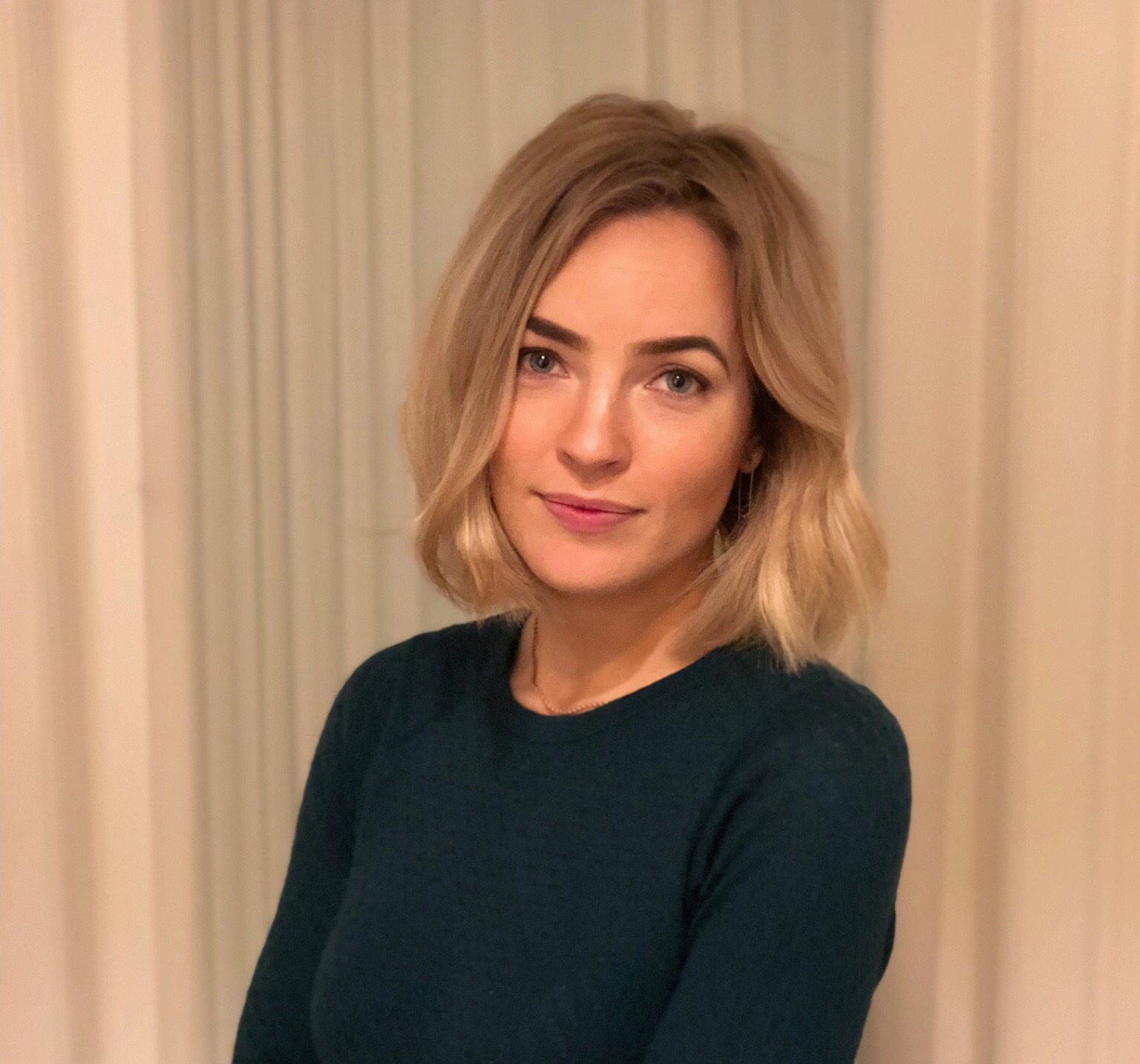 Stina Saunders
Stina is an Early Career Researcher at the University of Edinburgh Centre for Clinical Brain Sciences where she has been working in clinical trials for Alzheimer's disease since 2015. In parallel to this, Stina is doing a PhD carrying out a longitudinal cohort study looking at risk disclosure in the mild cognitive impairment population, this work stemmed from the European Prevention of Alzheimer's Dementia (EPAD) programme.
Before her PhD, Stina completed postgraduate studies (MA) in Clinical Psychology at the University of Tartu, focusing on adjustment disorders and stress reactions. She subsequently moved to Scotland for further postgraduate studies (MRes) at the University of Edinburgh. Stina is also involved with the European Medicines Agency initiated work on patient preferences and patient reported outcome measures and she coordinates the University of Edinburgh based Electronic Person Specific Outcome Measure (ePSOM) development programme.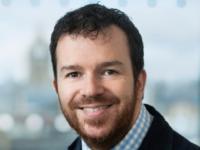 Dr Tom Russ
Tom trained in medicine and psychiatry in Edinburgh, the Highlands, and London and completed a PhD in dementia epidemiology at the University of Edinburgh. He is a consultant psychiatrist in NHS Lothian, Network Champion of the NRS Neuroprogressive and Dementia Network, and Director of the Alzheimer Scotland Dementia Research Centre at the University of Edinburgh.
Get the latest on SDRC Activity
Read our News and Blogs sections to find out about SDRC activity and what our Executive Committee have been up to lately.
Learn more about research in Scotland
Visit our Research page to learn more about the types of dementia and brain health research that are currently ongoing in Scotland. And find out how you can take part in research yourself.
How can I be a part of the SDRC?
The SDRC is the biggest network of dementia and brain health research in Scotland. We all work together to celebrate and grow the research community.
Membership is free and open to all.