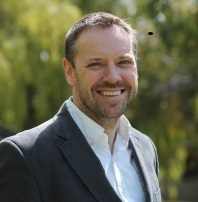 Professor Craig Ritchie (Chair)
Craig is the Professor of Psychiatry of Ageing at the University of Edinburgh, Director of Edinburgh Centre for Dementia Prevention and Director of Brain Health Scotland.  He was elected Chair of SDRC in 2018 and has driven forward on his commitment to promote and grow that consortium to assist Scotland and Scottish Based Researchers from all over the world to achieve its objectives and theirs.
His primary research interest is the maintenance of brain health in mid-life to mitigate the risks of initiation and progression of degenerative brain disease that may lead to dementia. He is Chief Investigator on the PREVENT Dementia and European Prevention of Alzheimer's Dementia Research Programmes.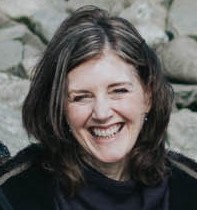 Professor Alison D Murray
Alison is the Roland Sutton Professor of Radiology at the University of Aberdeen. She is Director of the Scottish Imaging Network: A Platform for Scientific Excellence (SINAPSE) a brain imaging pooling initiative, an executive member of the Scottish Dementia Research Consortium and past-president of the Scottish Radiological Society.
She leads NHS molecular brain imaging in people with neurodegenerative diseases and dementia. She has a track record of brain magnetic resonance imaging research in the Aberdeen Birth Cohorts on factors that increase risk of cognitive impairment and conversely, what provides resilience to decline. She is passionate about the influence of early-life socioeconomic circumstance on late-life brain health.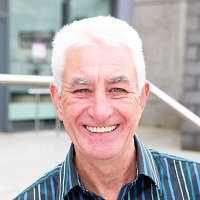 Professor Peter Connelly
Peter graduated M.B.,Ch.B from Glasgow University. He was an Old Age Psychiatry consultant based at Murray Royal Hospital, Perth from 1987 until his retirement in 2016. He led a successful bid, with his colleagues, to establish the Scottish Dementia Clinical Research Network (now the Neuroprogressive and Dementia Network) in August 2008 and was the founding co-Chair of the Scottish Dementia Research Consortium.
He has always had an interest in research particularly in answering questions relevant to people who have dementia. Peter was awarded the degree of MD by the University of Dundee in 2006 for work on predicting response to cholinesterase inhibitors and led a Scottish Demonstrator sit for dementia services from 2010 to 2013. In October 2014 Peter was made a Fellow of the Royal College of Physicians of Edinburgh and in 2015 an Hon Professor in the Department of Applied Social Science at the University of Stirling.
.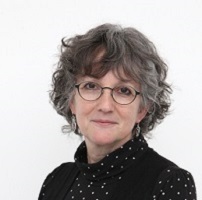 Professor Debbie Tolson
In 2013 Debbie was appointed as the Alzheimer Scotland Professor of Dementia and inaugural Director of the Alzheimer Scotland for Policy and Practice at the University of the West of Scotland. She is a registered nurse with an international reputation as a nurse leader and educator. Her professional standing is reflected in her Fellowship of the Royal College of Nursing, Honorary Fellowship of the Queens Nursing Institute Scotland and Principal Fellow Status with the UK Higher Education Academy.
She has been research active since completing her doctorate in 1995 at Glasgow Caledonian University. As a founding member of SDRC she has championed a focus on early career researchers, and is particularly proud to have supervised, led or been involved in practice based research studies that are developing caring interventions and challenging approaches to advanced dementia care in Scotland, Europe and beyond.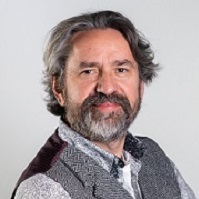 Professor Frank Gunn-Moore
I studied Biological Sciences at the University of Edinburgh, and then a PhD in Biochemistry at the University of Cambridge. After performing postdoctoral research at the Universities of Bristol and Edinburgh, I started my own group in St Andrews, where we study the development and survival of mammalian neurons. My approach to achieve this has been one of combining all three science disciplines, publishing in biological, chemical and physics-based journals.
We have made major discoveries in understanding the early stages of Alzheimer's disease, pioneering new models and identified potential therapeutic targets. In addition, we have developed novel optical technology that allows the manipulation and imaging of cells.
At St Andrews, I am the Head of the School of Biology. Externally, I am Deputy Director of the Scottish Universities Life Sciences Alliance and I have sat on many different funding agencies.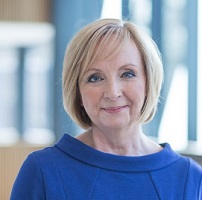 Dr Karen Watchman
Dr Karen is an advocate of collaboration across all disciplines in dementia research with an emphasis on making findings accessible. She is Senior Lecturer in Ageing, Dementia and Frailty and co-leads the Enhancing Self-care research group in the Faculty of Health Sciences and Sport at the University of Stirling. With a focus on post-diagnostic support, intellectual disability and equality issues, she seeks diverse views of participants less often included in research.
Her current work investigates non-pharmacological interventions with people who have an intellectual disability and dementia. Karen is a member of Alzheimer Europe ethics working group and secretary of Down Syndrome Research Group for the International Association for the Scientific Study of Intellectual and Developmental Disability.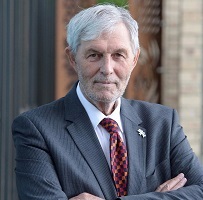 Dr Richard Simpson
Richard is an Honorary Professor in the Faculty of Health Sciences and Sport at the University of Stirling attached to the Nursing Midwifery and Allied Health Professionals Research Unit . He is a Fellow of the Royal Colleges of General Practitioners and of Psychiatry.
After 32 years in medicine during which he set up two research groups (Forth Valley Primary Care Research Group and the Anxiety and Stress management centre) he was elected in 1999 as an MSP and served as a Justice Minister in the first Scottish Parliament. He was reelected in 2007 and served as Shadow Public minister until retiring in 2016.
He has over 20 peer reviewed papers three book chapters and served on the Scottish Chief Scientist's research committee for six years.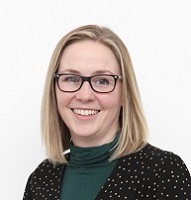 Dr Louise Ritchie
Louise is a Reader in Dementia Research in the Alzheimer Scotland Centre for Policy and Practice at the University of the West of Scotland.
She is a psychologist with a focus on applied psychosocial research that aims to improve the lives of people living with dementia, their families and people who care for them.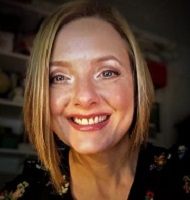 Dr Maggie Ellis
Dr Maggie Ellis is a Senior Lecturer in Psychology at the School of Psychology & Neuroscience, University of St Andrews where she develops teaching, training and consultancy in dementia care, based on her own research. Maggie has been working with and researching the lives and experiences of people with dementia, their family members and professional caregivers for eighteen years and is dedicated to improving the experience for all concerned. Her research portfolio includes the development of positive interventions to support people to live well with dementia and to maintain and create relationships.
Maggie's main research focus is on identifying and utilising the spared communication skills in people at very advanced stages of dementia. For example, with Professor Arlene Astell she developed Adaptive Interaction, a method of supporting meaningful communication between caregivers and people with very advanced dementia. This work has generated much interest in the fields of both dementia research and care.