Dementia Research in Scotland
Scotland's dementia research community is strong tradition of impactful research with outcomes that improve the lives of people living with dementia and those who care for them. Visit our Research Themes page for an overview of the types of ongoing research taking place in Scotland.
Below are a series of publications which demonstrate this impact and outline plans for the future of Scottish dementia research.
Become an SDRC Member, visit our news and events pages to get more frequent updates of research activity. Also make sure and follow us on twitter.
SDRC Annual Report 2021/22
Read the latest SDRC report, which provides an overview of the work with each SDRC research theme. 
In addition, we also provide results on our mapping of the research that has taken place in Scotland in 2021. This includes grant awards, published papers and international collaboration.
It also details the output of all dementia and brain health research in Scotland, including investment, published papers and impact. 
Scottish Brain Health and Dementia Research Strategy
This is the first dedicated research strategy which outlines the strategic vision and ambition to make Scotland the best place in the world for dementia and brain health research.
The main aim of the strategy is to expedite the process from which research moves into practice which improves the lives of those living with dementia and people who care for them. This can be done through maximising collaboration not only across different research disciplines, but also how to share best practice across different parts of the country. 
The strategy also explores how we can increase involvement of researchers, including research participants and volunteers.
Click here to read the strategy
How can I get involved in dementia research in Scotland?
Join Dementia Research
Anybody over the age of 18 can take part in dementia research in Scotland. The first step is signing up to support vital research studies across the nation. 
Join Dementia Research is UK-wide service which allows you to register your interest to take part in dementia research and be matched to suitable studies. The register is open to anyone – so you do not need to have a diagnosis of dementia or any family history of the illness. You can also sign up someone else to the register, if you have their consent to do so.
Visit the Join Dementia Research website for more information. You can also find out more about volunteering for dementia research studies by calling Alzheimer Scotland's 24 Hour helpline on  0808 808 3000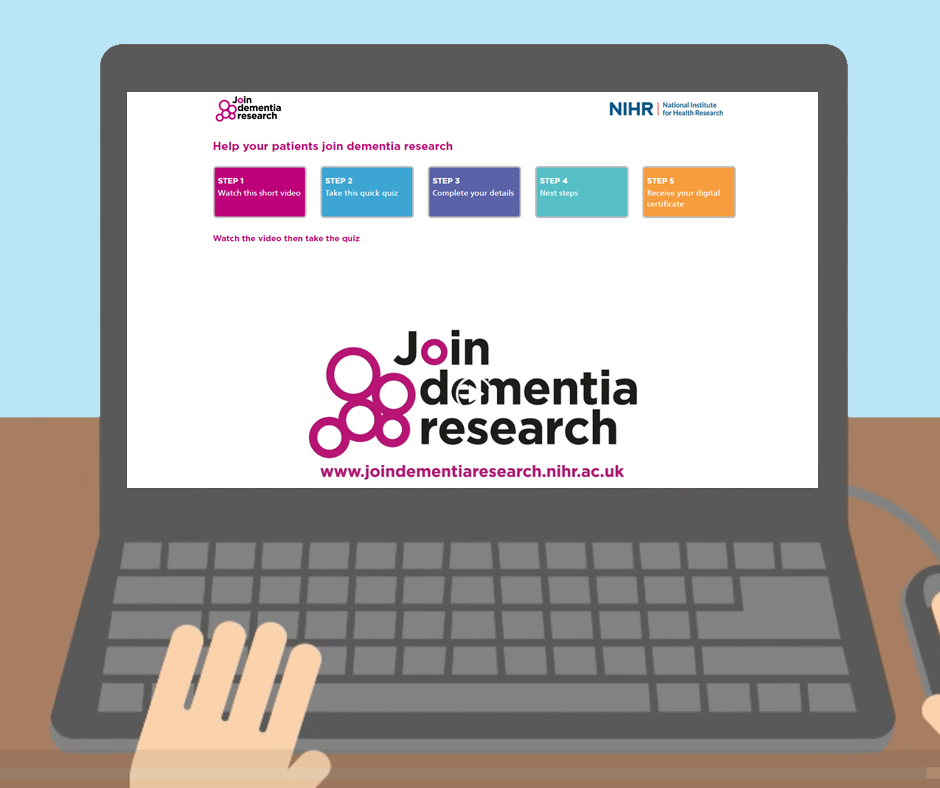 Dementia Research Themes
Learn about the different types of research relating to dementia and brain health that are taking place across Scotland today
Find out more
Hear more from researchers in our blog pages
How can I be a part of the SDRC?
The SDRC is the biggest network of dementia and brain health research in Scotland. We all work together to celebrate and grow the research community.
Membership is free and open to all.