Dementia Research in Scotland
The SDRC promotes and supports all dementia research in Scotland. Our membership and our Executive Committee, is diverse and represents all types of dementia and brain health research.
At the SDRC, we encourage and promote researchers across all these disciplines to work together. This is so we can produce outcomes that have real world impact. We also want to support researchers in their personal and professional development. Keep an eye on what we are doing on our news and events pages. Also make sure and follow us on twitter
SDRC Themes
The SDRC divide our work into five subcategories, known as themes, which represents all research disciplines. Read below for more information on each of the SDRC Research themes. 
Diagnosis
Research to discover or improve new methods to allow dementia to be detected more accurately and quickly. This is important because earlier diagnosis enables treatment plans to be more effective.
Fundamental Science
Lab-based research which helps identify discover new drugs. We work to discover medical treatments so we can prevent, delay or reduce the symptoms of dementia.
Living with Dementia
This research leads to a better understanding of the experience of dementia. This can allow us to find new ways to improve the lives of people with dementia and their carers today. 
Prevention
Prevention research is about how and at what point in a person's life they start developing dementia. 
This theme also looks at how other factors can increase or decrease the speed of progression. These can include lifestyle and genetics.
Informatics
Using the data that already exists to identify ways to improve the experience of dementia. This includes health data but can also include any other data, e.g social media.
Find out more about dementia research in Scotland
Read the latest SDRC report, which provides an overview of the work with each SDRC research theme. It also details the output of all dementia and brain health research in Scotland, including investment, published papers and impact. 
How can I get involved in dementia research in Scotland?
Join Dementia Research
Anybody over the age of 18 can take part in dementia research in Scotland. The first step is signing up to support vital research studies across the nation. 
Join Dementia Research is UK-wide service which allows you to register your interest to take part in dementia research and be matched to suitable studies. The register is open to anyone – so you do not need to have a diagnosis of dementia or any family history of the illness. You can also sign up someone else to the register, if you have their consent to do so.
Visit the Join Dementia Research website for more information. You can also find out more about volunteering for dementia research studies by calling Alzheimer Scotland's 24 Hour helpline on  0808 808 3000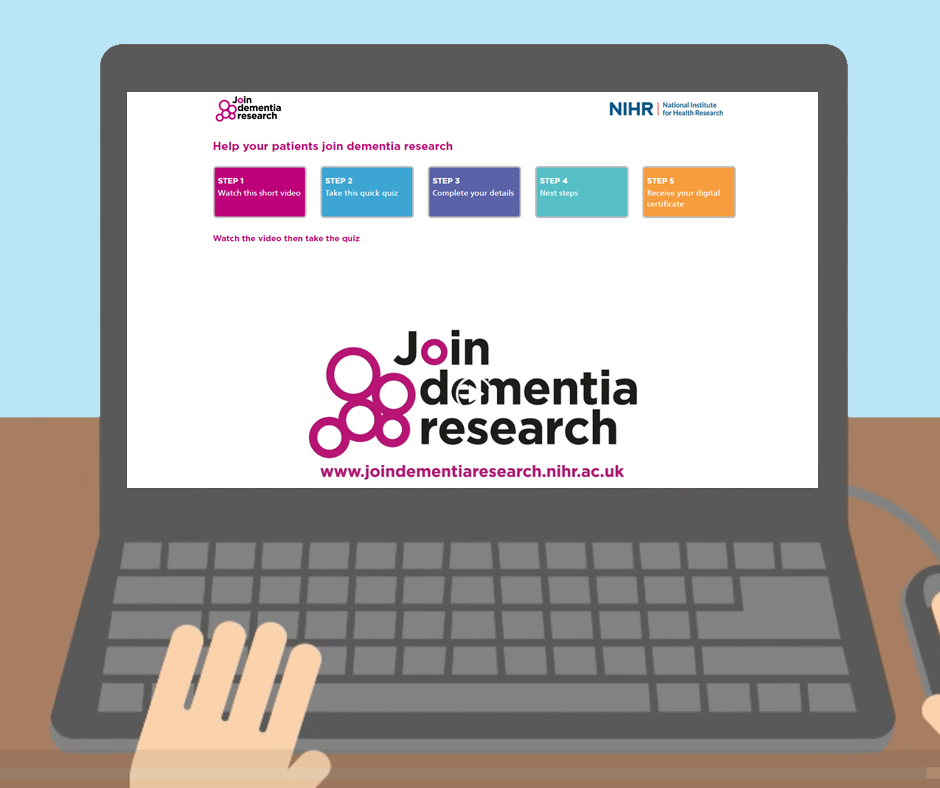 Hear more from researchers in our blog pages
How can I be a part of the SDRC?
The SDRC is the biggest network of dementia and brain health research in Scotland. We all work together to celebrate and grow the research community.
Membership is free and open to all.