The Alzheimer Scotland Centre for Policy and Practice (ASCPP) has launched its Annual Celebration Report, 2021. It has a focus on education success and also features their work in applied research and their support of evidence based policy and practice work. We are fortunate to work with two members of the ASCPP, Prof Debbie Tolson and Dr Louise Ritchie, who are SDRC Executive Committee members.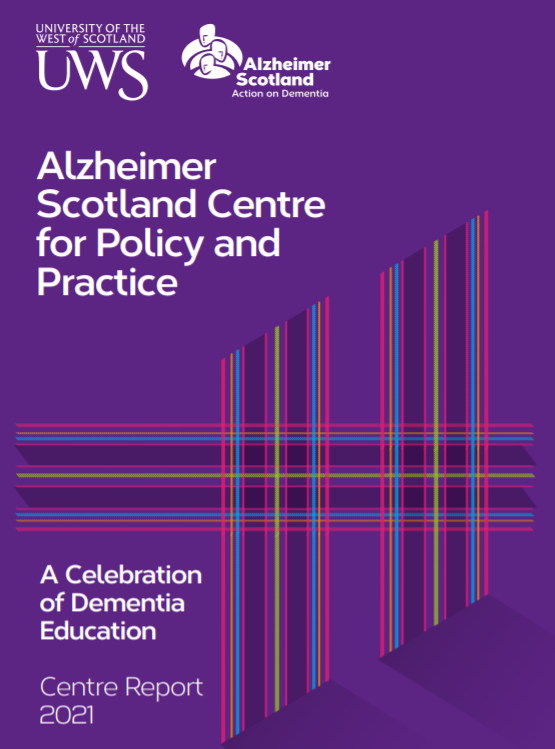 The report also focuses on the work and achievements of ASCPP staff and students throughout 2021. Some of which is summarised below: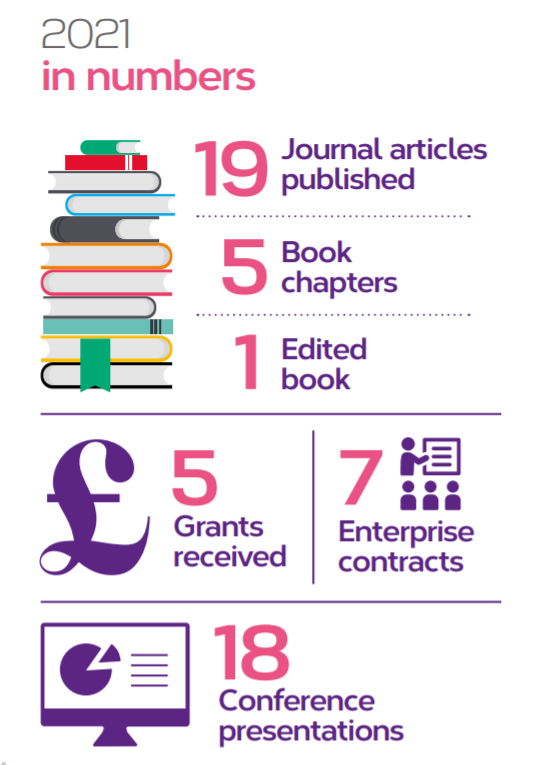 You can find out more and read the report here.
 You can keep up to date with all the latest from the Alzheimer Scotland Centre for Policy and Practice by following them on Twitter