Scottish Dementia Research Consortium (SDRC)
Supporting the development and expansion of high quality, co-ordinated, collaborative dementia research throughout Scotland.
Funded by the British Society for Gerontology (BSG), this one-day workshop will bring together academics, students, people affected by dementia, policy makers and representatives of animal assistance charities, to explore future possibilities in animal-assisted...
read more
I am delighted to highlight these exciting opportunities at this innovative and respect centre for dementia prevention. The Gérontopôle of the Toulouse University Hospital (Toulouse, France) is an internationally-recognized institution for clinical research,...
read more
Announcement from Professor Frank Gunn-Moore, University of St Andrews, Lead of Fundamental Science Theme The SDRC are delighted to announce a new funding opportunity.  The Scottish Neurological Research Fund has been established to research the causes, prevention and...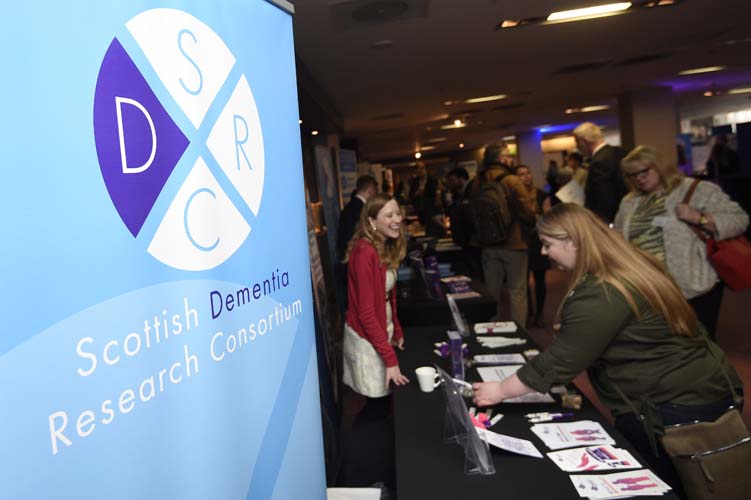 If you didn't already know: the fourth annual SDRC conference will take place at the Radisson Blu in Glasgow on 15th April 2019. The conference will showcase the world-class dementia research taking place across Scotland and allow attendees to come together to...
Want to be a part of the SDRC?
The SDRC is a network of researchers from all disciplines, practitioners, social scientists and policy makers. Membership is free, and open to anybody who is interested in dementia research in Scotland.