Living with dementia
Ensuring that everyone living with dementia are treated with care and compassion and promoting dementia friendly services and communities
Living with dementia
A person's experience of living with dementia is unique and influenced by a range of factors.  As dementia advances the needs of an individual and their family changes and it is important that we understand the experience of dementia so we can support, care for, and enable all people affected by dementia to live the best life possible. 
Research within this theme is about generating new knowledge that has potential for immediate impact that will improve lives and experiences of care and caring. Our current research explores all areas of living with dementia, from early diagnosis, to the advance stages and dying with dementia.  In particular, we focus on understanding the experiences of the individual and developing interventions to support and improve the lives of those with dementia. We do this through collaboration across higher education institutions which has proved key to producing high-quality, original and impactful research which makes a difference to the lives of those living with dementia
Above all else we are committed to actively involving people with dementia in research, which has resulted in the creation of research approaches. Scotland leads the way globally in the involvement of people with dementia and their families in research activities which has helped transform lives and keeps Scotland's reputation as innovators in dementia care, policy initiatives and dementia education.
Latest News in Living with Dementia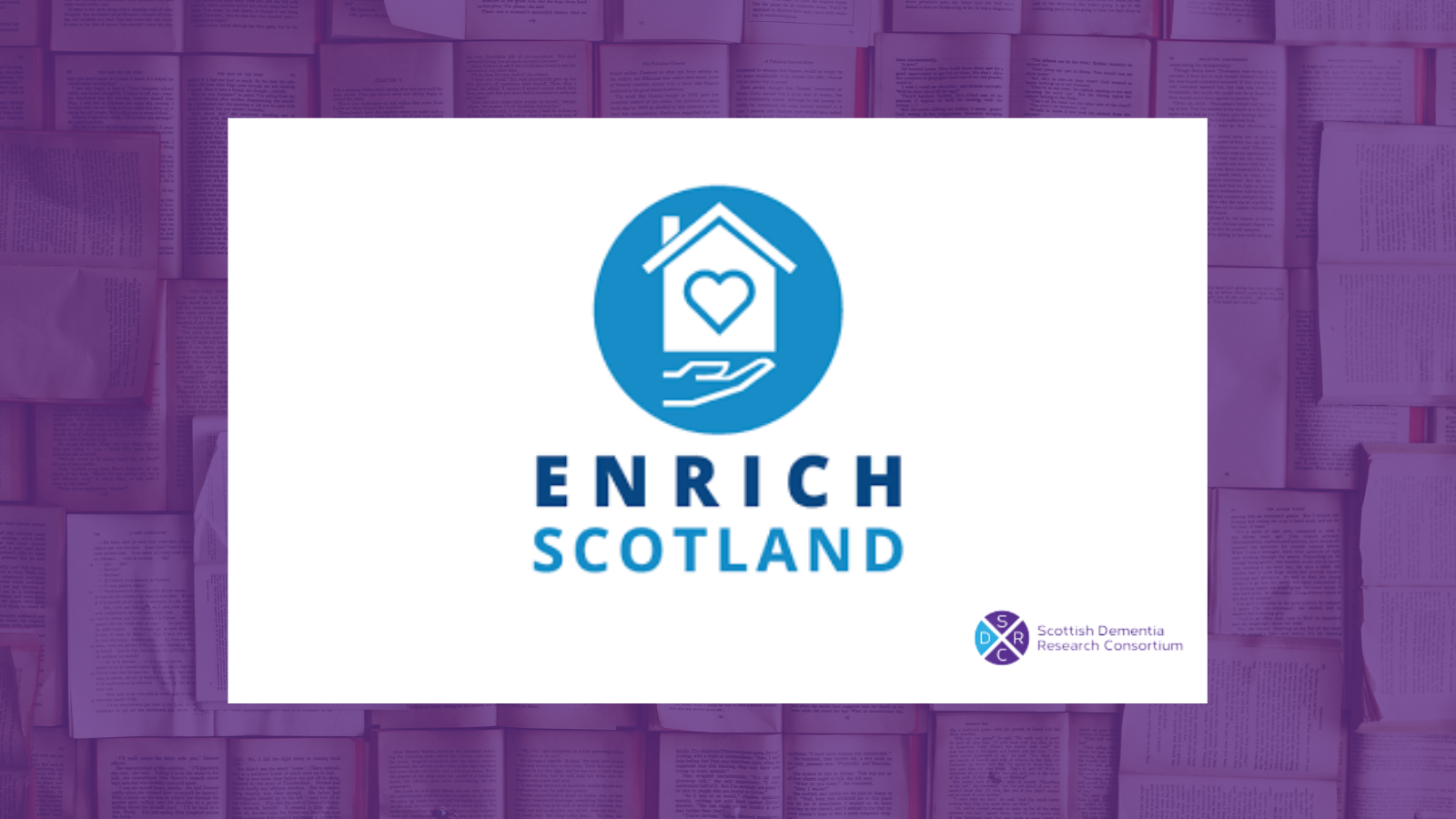 In this guest blog from Enabling research in Care Homes (ENRICH) Scotland, we find out more about the work of the organisation and how they are working with care homes to increase representation in research. This blog is taken from the SDRC Annual Report, which you...
read more
Interested in how research helps support people living with dementia?
The SDRC membership is open to those with an interest in any type of dementia research. It's free to join, click below for more details.
Find out more about our other research areas