Fundamental Science
The translation of promising laboratory research into the actual development of new drugs
Fundamental Science
Fundamental science is the creation of new drugs and tests that can be used to better diagnose and treat dementia in the future.
Scotland has a strong reputation in the fundamental sciences with a diverse range of world-class researchers. Many of the major advances in this field, such as animal modelling, stem cell research and the MRI machine have their roots here. In addition, Scottish academic publications have highlighted major breakthroughs in much of our understanding of what we know about neurodegenerative diseases today.
At present, their work spans from the atomic level of understanding of a potential drug target, to evidencing that humans are not the only mammals to show the chemical signs of dementia. This rich understanding has led to new and world leading facilities that are aiming to translate this knowledge into potential new therapies. The concentration of drug discovery research in Scotland is unparalleled in Europe. 
Fundamental sciences in dementia research can also draw on the expertise of all Life Science researchers in Scotland, plus also the wealth and strength in depth of other disciplines including Chemistry and Physics, making it a truly interdisciplinary field. This solid basis indicates that research into the fundamental mechanisms that cause neurodegeneration will continue to flourish.  Looking to the future we predict the development of additional interdisciplinary approaches.
Latest News in Fundamental Science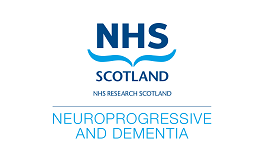 On 3rd December 2021, the NHS Research Scotland Neuroprogressive and Dementia Research Network (NRS NDN) launched a new strategy.  It sets out the Network's intention to involve, engage with, and support people with lived experience of neuroprogressive conditions or...
read more
Are you interested in fundamental science research?
The SDRC membership is open to those with an interest in any type of dementia research. It's free to join, click below for more details.
Find out more about our other research areas