Dementia Prevention
Improving our understanding about the risk factors which contribute to the development of dementia
Dementia prevention
Research into dementia prevention include identifying the risk factors that contribute to dementia and assessing the extent to which reducing these factors reducing the likelihood that someone will develop dementia.
Risk factors of developing dementia are associated with a lower socio-economic status, as well as lifestyle factors including a poor diet, lack of social engagement and low levels of physical activity. In fact, it has been found that up to 30% of dementia could be preventable. In light this evidence, public health policies have been created, as well as international research studies, with the aim of reducing these risk factors, and consequently with the aim of preventing dementia.
What is the SDRC doing in the field of dementia prevention?
Scotland has an internationally recognised reputation in clinical trials relating to the risk factors and prevention of dementia and vascular disease. Centres of excellence in public health nutrition across Scotland have tested and saw benefits of risk reduction, particularly in four areas: dementia following stroke, in critical care, traumatic brain injury, and among patients with diabetes.
In particular, Scotland already leads and is associated with one of the largest prevention programmes ever: EPAD and as across the UK the PREVENT Dementia Programme already enjoys global recognition. These studies follow individuals who may not already have dementia, as part of a cohort study, to assess what factors may or may not have contributed to someone's eventual diagnosis.
Latest News in Dementia Prevention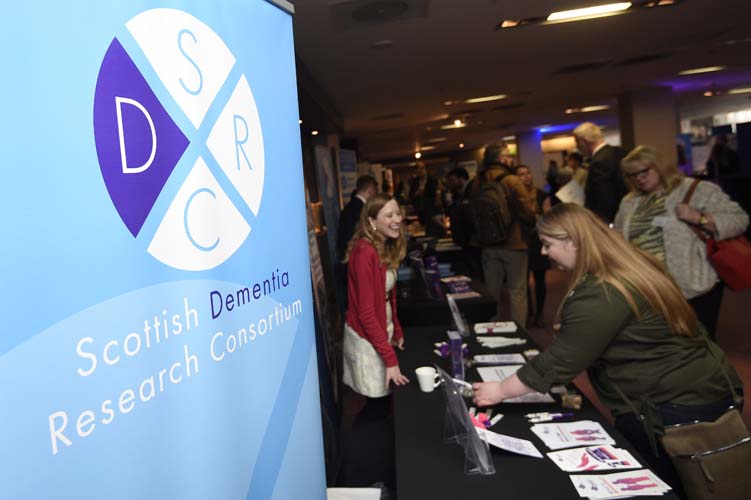 If you didn't already know: the fourth annual SDRC conference will take place at the Radisson Blu in Glasgow on 15th April 2019. The conference will showcase the world-class dementia research taking place across Scotland and allow attendees to come together to...
read more
Are you interested in dementia prevention research?
The SDRC membership is open to those with an interest in any type of dementia research. It's free to join, click below for more details.
Find out more about our other research areas