The SDRC are delighted to announce our Impact Report 2019, which was launched yesterday, 3rd June 2019 by Professor Craig Ritchie in his plenary session of the Alzheimer Scotland Annual Conference. The 840 delegates in attendance were among the first to get their hands on a copy. You can access the online version here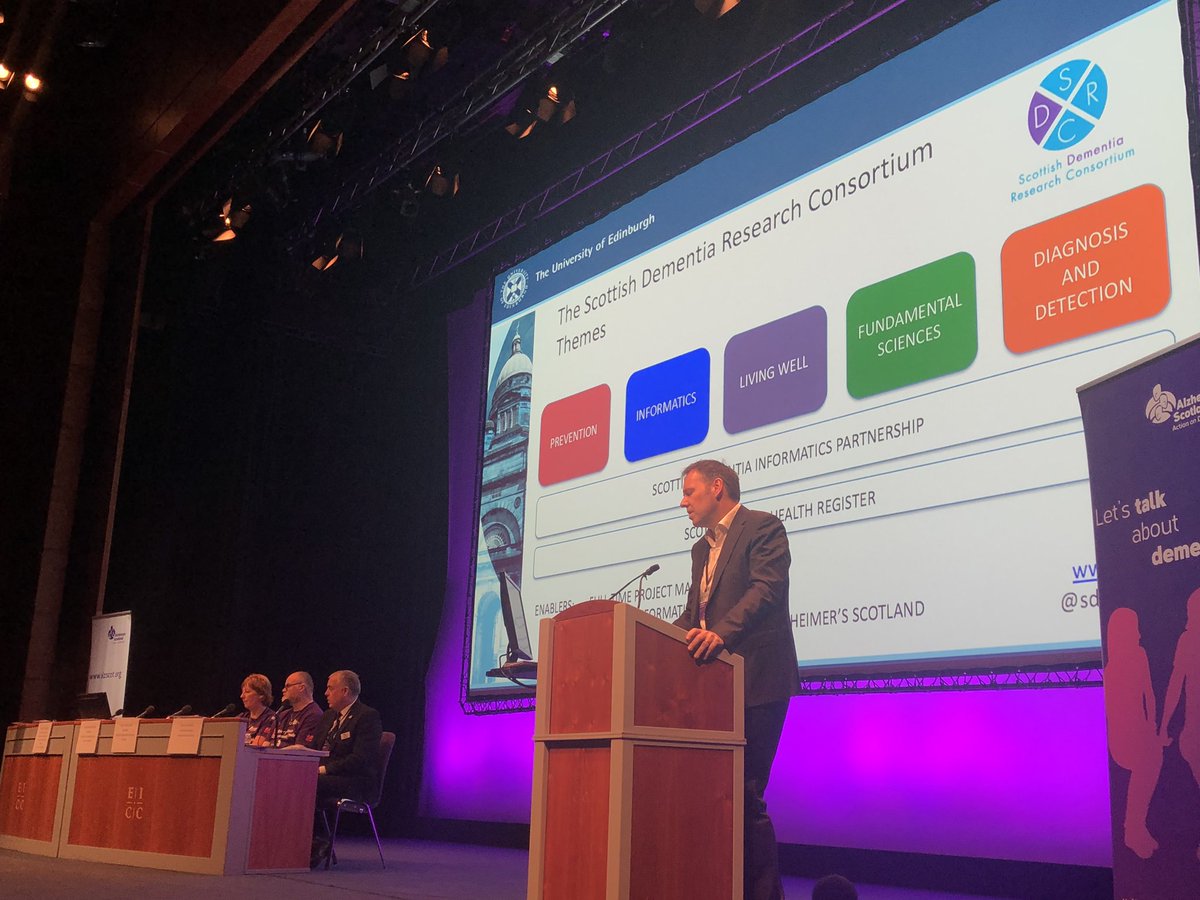 Professor Craig Ritchie, SDRC Chair, at Alzheimer Scotland Annual Conference 2019
The report outlines what is currently known and describes future ambitions within each of the key areas of brain health and dementia research including: Diagnosis; Fundamental science; Living with dementia; Prevention and the work of the Scottish Dementia Informatics Partnership.
Prof Craig Ritchie, Professor of the Psychiatry of Ageing at the University of Edinburgh and Chair of the Scottish Dementia Research Consortium (SDRC), said: "This first annual impact report of the SDRC demonstrates Scotland's important position within the global dementia and brain health research environment.  It will provide a benchmark as we develop our key contribution and leadership in the field over the coming years."
Carleen Smith, Scottish Dementia Research Officer (SDRC), added: "Our impact report highlights the depth and breadth of research happening across Scotland and its potential in advancing our understanding of dementia and brain health.  It provides a platform for developing the work of the SDRC and engaging a wider audience in this crucial area of research."       
For the first time, we now have an overall picture of brain health research across Scotland and across all disciplines. We now know who is doing research in Scotland, what research has been taking place and the impact that this is having around the world. The findings provide a baseline going forward to outline where Scotland's contribution to dementia and brain health research can grow over the coming years.
Over the next few weeks, we will be sharing with you the stories of research within the SDRC themes in this blog, so stay tuned.