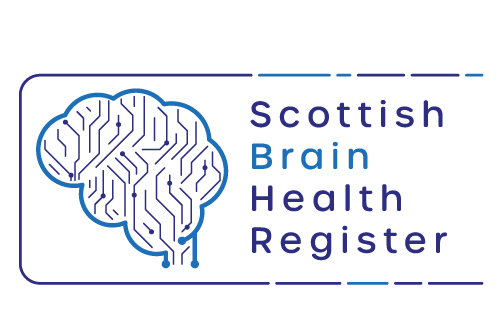 What is the Scottish Brain Health Register?
The Scottish Brain Health Register (SBHR) connects people with researchers across Scotland to help them investigate aspects of brain health, which includes the diagnosis, treatment and care for different conditions including Alzheimer's disease and other dementias.
SBHR is open to everyone, and everyone is suitable for research.
What does it mean to be signed up?
Being signed up to the register lets you hear about opportunities to volunteer for research like completing questionnaires and surveys, join patient panels and test new medications.
The register connects you to researchers who are either from, or who are affiliated with, Edinburgh Dementia Prevention (EDP, formerly the Centre for Dementia Prevention), and as such, SBHR is only accessible to researchers who have had their study reviewed and approved by the register team at EDP.
People signed up to the register will also get a newsletter with updates about research.
Do I have to take part in studies?
If you sign up to the register you are under no obligation to take part in any studies if they are not of interest to you. We will still keep in touch with future studies that may be more suitable for you.
Are you interested in research?
If you are interested in signing up to SBHR, please fill out this contact form and we will get in touch with you.
Alternatively, you can call 0131 651 78 28 or email Loth.dementiaprevention@nhslothian.scot.nhs.uk with your details and your interest in the register.
I tell everyone I meet about my involvement in research and ask them to sign up too. It isn't scary, or daunting and you will gain so much in taking part. Even if it's just getting out once a month and meeting some extremely talented individuals, or the satisfaction of helping people in the future. It's been one of easiest and best things I've done.
Are you interested in applying to access SBHR?
SBHR is open and accessible to all researchers who are investigating brain health and dementia.
Projects can include secondary data analysis, observational cohort studies or clinical trials. All projects are subject to application and review by the SBHR Committee.
To register interest, please enter your details in the table to the right and some basic information about your project. We will be in touch regarding your application.
Please note that, at present, SBHR is limited to project based in NHS Lothian.