SDRC Conference 2023: Poster & Speaker Abstracts
The SDRC Conference 2022 will take place on 25-26 April 2023 at the Radisson Blu, Glasgow. Find out more about the Conference here.
This year, we are accepting:
abstracts for researchers to display posters on both days of the conference (open to all)
abstracts for 10 minute presentation slots for early career researcher speakers (ECRs only)
This is a wonderful opportunity to showcase and share your work with other delegates, find a new audience for your research and meet potential future collaborators.
There will also be prizes for the best posters and speakers. 
We welcome applications from researchers of all research disciplines relating to dementia and brain health. See below for more information on how to apply. 
 *We have experienced technical difficulties on the SDRC website, if you have submitted an abstract and not received a response, please resubmit. The details are below**
Closing date for poster and speakers submissions is Friday 10th March 2023.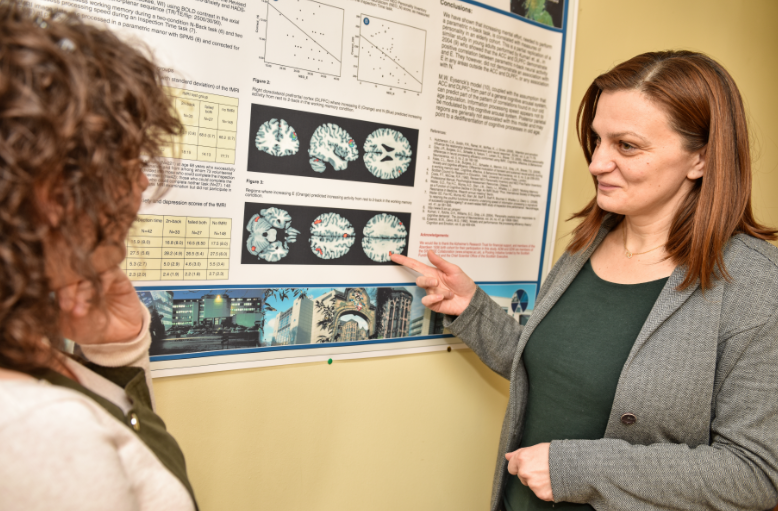 Poster & Speaker Abstract Application Form
Due to technical difficulties, the application form is not working. We apologise for any inconvenience this has caused. Please copy and paste the below into an email and send to sdrc@alzscot.org.
Name:
Institution:
email address:
Would you like to submit and abstract for a speaker slot or poster? (delete as appropriate)
ECR Speaker
Poster
Either
Which day would you prefer to present? (delete as appropriate)
Tuesday 25th April
Wednesday 26th April
No Preference
Do you identify as an early career researcher? (Y/N)
Abstract max 300 words:
Past SDRC Conferences
Take a look back at previous years' SDRC Conferences. We have photos, videos and summaries of the discussions on the day.
Webinar Series
The SDRC webinar series feature world-leaders and contain a wealth of information on a variety of topics, including on brain health and dementia research topics and career advice.  
What else have the SDRC have been up to lately?
Visit our news and blogs sections to learn more about SDRC activity and the work of dementia and brain health researchers across Scotland
Latest News
How do I join the SDRC?
The SDRC membership is open to everyone with an interest in dementia research. Best of all, it's free! Click the link below for more information and to sign up today.