Technologies for Brain Health and Dementia Prevention Workshop
2-day event
Venue TBC
In 2022, the SDRC, in collaboration with the Digital Health and Care Innovation Centre (DHI), are organizing a workshop to discuss and share ideas in technologies to support and enhance brain health. This will be an in-person event.
We are still in the planning stage, and welcome ideas on how we can shape this workshop to make it as valuable for our community as possible. You can submit your interest in being part of the workshop, either as an oral or poster presenter, by filling in the form below.
Registration of this workshop will be announced in soon, make sure you are an SDRC member to be the first to get updates.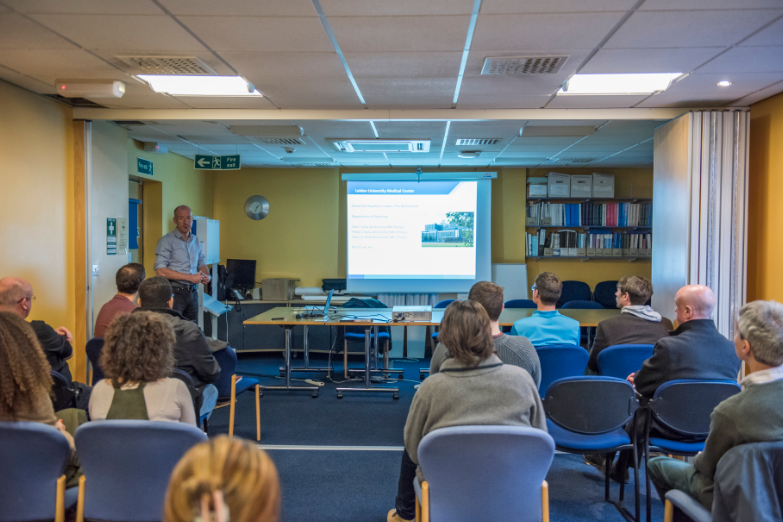 Background to the Workshop
Innovative technologies that support and enhance brain health are growing as fast as the changing needs of those with dementia. Scotland is a hub of technological innovation. We therefore have the knowledge, experience and expertise among us to leverage this wealth of innovation to support those affected by dementia, or are at risk of developing the condition.
For this reason, the SDRC are organizing the Technologies for Brain Health and Dementia Prevention workshop to bring together the communities involved in such innovation. This workshop will allow communication and ideas exchange among people from different disciplines, perspectives and career stages. 
We will discuss ideas of how supportive technologies can best meet the needs of people affected by dementia. We also want to encourage discussions on theories and applications of emerging technologies with an emphasis on brain health.
Aims of the Workshop  
The aim of the workshop is twofold: 
To provide a space for interaction wherein the relevant community can come together to explore synergies among ongoing initiatives in technologies for brain health
To explore opportunities to set up Special Interest Groups (SIG) which can work collaboratively with the SDRC
More details of this workshop will be announced in due course
Workshop Themes
Theme 1: Adaptive technologies, precision medicine and interventions across the life course.
Theme 2: Technologies to enhance brain health (cognitive, life style, physical activity)
Topics: VR/AR, Wearables/Sensors, Cognitive Prosthetics, Reminiscence Technologies, etc.
Theme 3: Assisted living across the life course (focusing on prevention of cognitive and functional decline, institutionalization)
Topics: Ambient Assisted Living/ Intelligent Environments, Living Labs, Cognitive Robotics, etc.
Theme 4: Co-design and co-production of technologies for health care
Topics: PPI and healthcare technologies, Co-design and co-production strategies, etc.
The SDRC intend for this workshop to be fully collaborative with our members. We are open to receive ideas from those that have ideas on the types of technologies or innovations that we could discuss at this event. To tell us about your research interest, please fill in the below form, indicating to which of the above themes that your idea is most closely aligned. If you have any questions, please get in touch. 
Abstract Submission Form
Past SDRC Conferences
Take a look back at previous years' SDRC Conferences. We have photos, videos and summaries of the discussions on the day.
Webinar Series
The SDRC webinar series feature world-leaders and contain a wealth of information on a variety of topics, including on brain health and dementia research topics and career advice.  
What else have the SDRC have been up to lately?
Visit our news and blogs sections to learn more about SDRC activity and the work of dementia and brain health researchers across Scotland
Latest News